Exclusive High
Quality Flowers
Welcome to Floral Chain Group®, an integrated team of innovative companies engaged in floriculture committed to constant research, development and production of new and better floral products all year round.
«Floral Chain Group is made up of associated companies with environmental and social responsible high standards. Companies that include breeding, propagation and rooting, production, exports, logistics and distribution, with the compromise of bringing directly only high quality fresh flowers to you.»
We work tirelessly to create new and exclusive type of flowers.  Top quality is our priority. When it comes to our development, no detail is too small. That motivation has taken us far, with brands well recognized for its high quality around the world.
MORE THAN JUST FLOWERS
We care about the origin of our flowers and the people who make each stem possible.
Real Direct Farm connection from our exclusive and innovative farms, located on exotic countries in South America and Africa.
Thanks to our commercial links around the globe we are able to deliver our exclusive brands anywhere and anytime.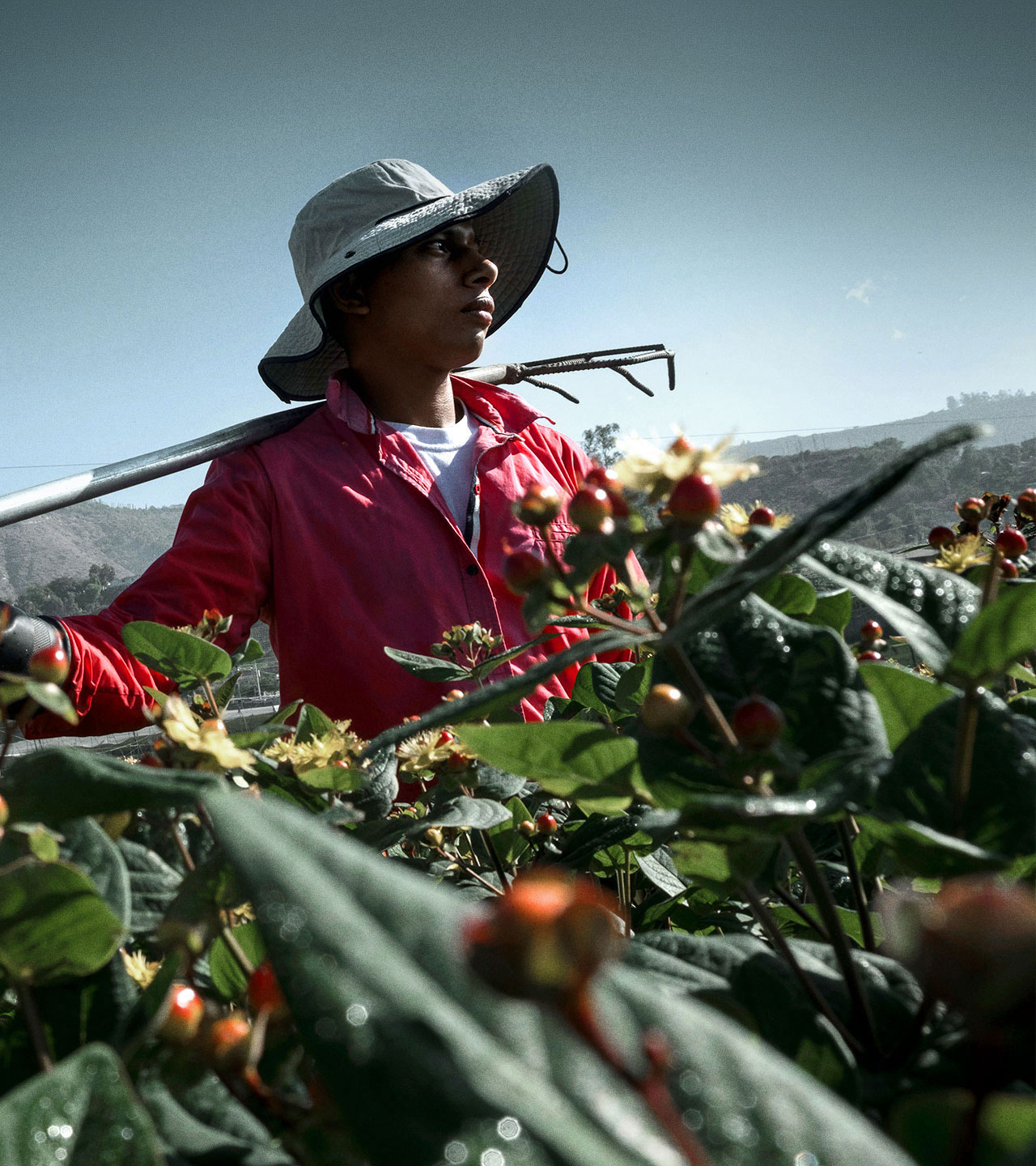 Responsibly sourced from the farm
We work hard to raise awareness of the effects of our actions. We want to encourage a sustainable flower industry, raising standards constantly. Taking care of our people and ensuring their well-being.
We have made a selection of exclusive companies in Ecuador and Ethiopia where our products are developed. Taking into consideration its climatic advantages, type of soil, geographical location and most important, its sustainable management. Our group invests in our more than 1.300 direct employees, not only with professional development, free medical service and health care, transport and meal service, but also with educational programs for their kids and constant training in recycling and waste management.
Interested in our products?
Please feel free to leave us a message. Our experts will reply as soon as possible.
Mail: info@floralchain.com / sales@floralchain.com
Quito, Ecuador +5932 254 1572
Miami, USA +1 786 397 7276
Aalsmeer, The Netherlands +31 297 769028
Headquarters: Avenida Balboa, Torre BAC. Floor 13, Office 2, Panama City – PANAMA
HOME
PRODUCTS
SERVICES
FARMS
ABOUT US
CONTACT