We are an integrated group of companies engaged in floriculture.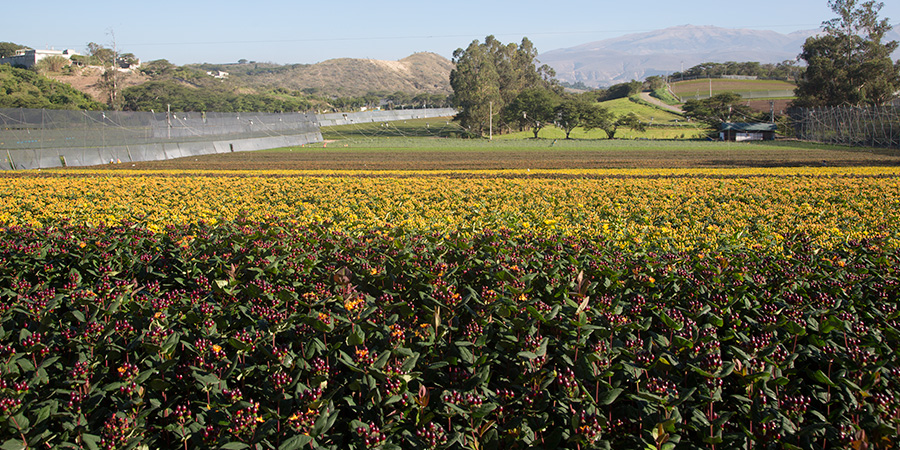 Constant Research
Our work starts with the constant research of new and better varieties, mutually developed with the needs and aspirations of our valued customers. With over 12 years of innovation we have obtained better varieties resistant to diseases, resulting in less use of fertilizers and pesticides. Varieties with short cycles of growth, evenness and symmetry and improved efficiency and productivity.
Quality Plants
The best plant material is selected thanks to our specialized company in multiplication and rooting. After an exhaustive health control and quality check, the small plants are delivered to production farms, ensuring a reliable, stable and efficient production.
Environmental Friendly and Social Responsible Farms
We have made a selection of exclusive production farms for our products, taking into consideration its climatic advantages, type of soil, geographical location and most important, sustainable management. Farms must be environmental friendly and social responsible. In this way we have selected the best farms in Ecuador and Ethiopia.
Excellent Service
A central office focused on commercial services and cash collection management. A central point where all our customer's orders are processed with an excellent service. Our commercial team remains always linked directly between customer needs and availability of all farms thanks to advanced technology systems
Specialized Logistics Center
A specialized Logistics Center in which purchase orders are processed after a rigorous quality control. Using distinctive type of box packaging ready to be shipped by air or sea according to the needs of our valued customers.
High Quality and Freshness.
Distribution centers in Holland and USA where you receive the best products, with processes that ensure its high quality and freshness.